Home
Calendar
Contact Us
Hire Us!
History
Join Us!
Members
Photos
Repertoire
Support
Uniforms
Links
E-mail
Our Site is moving to http://www.phoenixscottish.com!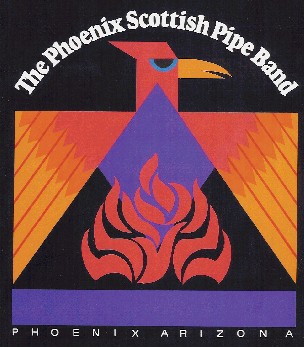 The Phoenix Scottish Pipe Band is the longest running bagpipe and drum band in Phoenix, Arizona. We are available to play at your special event.
Congratulations to Isaac Dye, who was named the outstanding novice piper at the Mesa Games on 2/23/03! Isaac took first place in the Slow March and Piobraireachd.

Good Job, Isaac!
Show your support with Phoenix Scottish Pipe Band Temporary Tattoos! For ordering information, see our Support
page
Click here to bookmark this site.

This site and its content © 2001-2003 Phoenix Scottish Pipe Band